AMAZON LOAD BOARD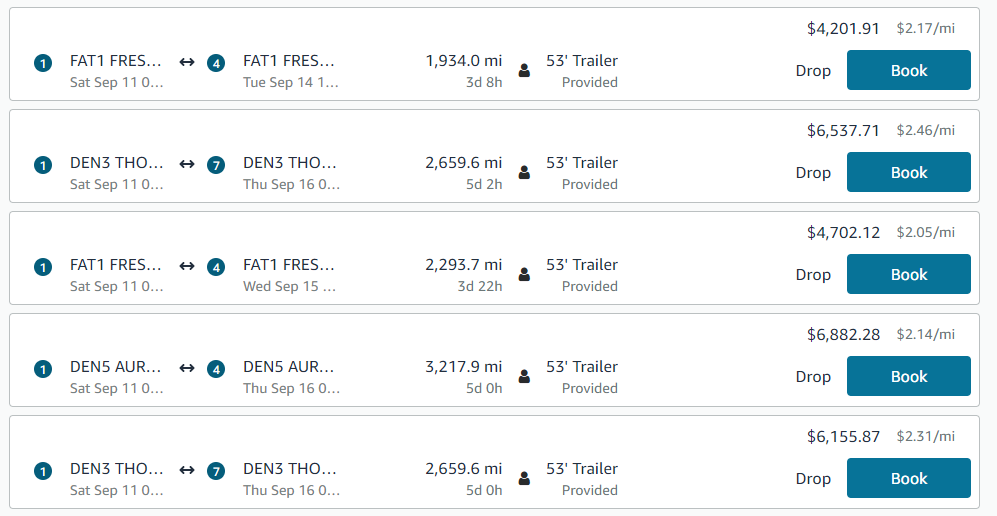 Power-only Trucking loads are not the highest-paid loads at times, but they are often the only ones available for those just starting out.
These load pay according to market conditions.
Oftentimes markets that are oversaturated with truckers are the ones paying the least amount of money. During the D.O.T blitz, we have seen many truckers going offline because they didn't want to be part of the statistics of drivers getting major fines because of the quotas D.O.T needs to maintain. For some, it was better not to try and move any freight. That's when we seen prices spike upwards, thus making it clear, if truckers stop moving cheap fright, prices will skyrocket.
The problem is that new truckers hungry for any amount of work are the ones keeping fright cheap.
leave a reply if you would like to see more.