Ark Invest, the New York City investment firm founded by Cathie Wood, sold a massive stake in Tesla  Wednesday, joining Tesla insiders in cashing out of shares this week as the stock recovers from its lackluster performance this year.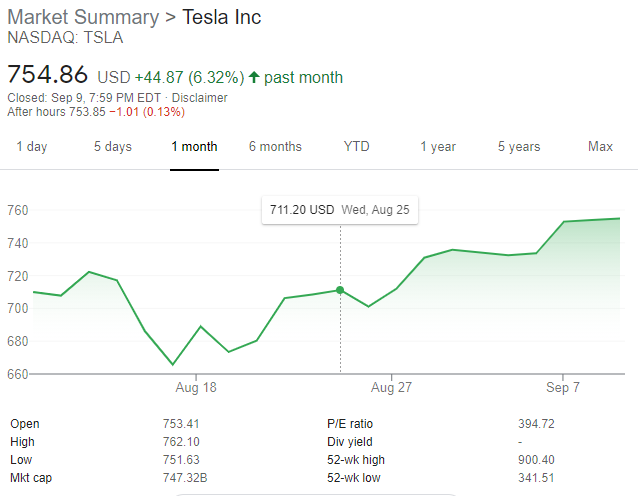 eMAIL from Tesla leaked by electrek.co [ company expects a decent Q3 delivery number ]
The end of the quarter delivery wave is unusually high this time as we suffered (like the rest of the industry) from extremely severe parts shortages earlier this quarter. This meant building a lot of cars with missing parts that needed to be added later. I'd like to thank all Tesla techs and contractors that helped add back the missing parts, often in very difficult conditions. You rock!
And we are for sure dying to reduce the size of the end-of-the-quarter delivery wave! The goal is to do so in Q4 (allowing some Q4 production to spill over to delivery in Q1). However, early Q3 production was so challenging that we need to go super hardcore to make up for it over the next ~22 days to ensure a decent Q3 delivery number. This is the biggest wave in Tesla history, but we got to get it done.
Much appreciated,
Elon