Ryder is partnering with an autonomous trucking company Embark.
According to Ryder, it plans to help the autonomous trucking company Embark launch a nationwide network of up to 100 transfer points that will be owned and operated by the autonomous trucking developer.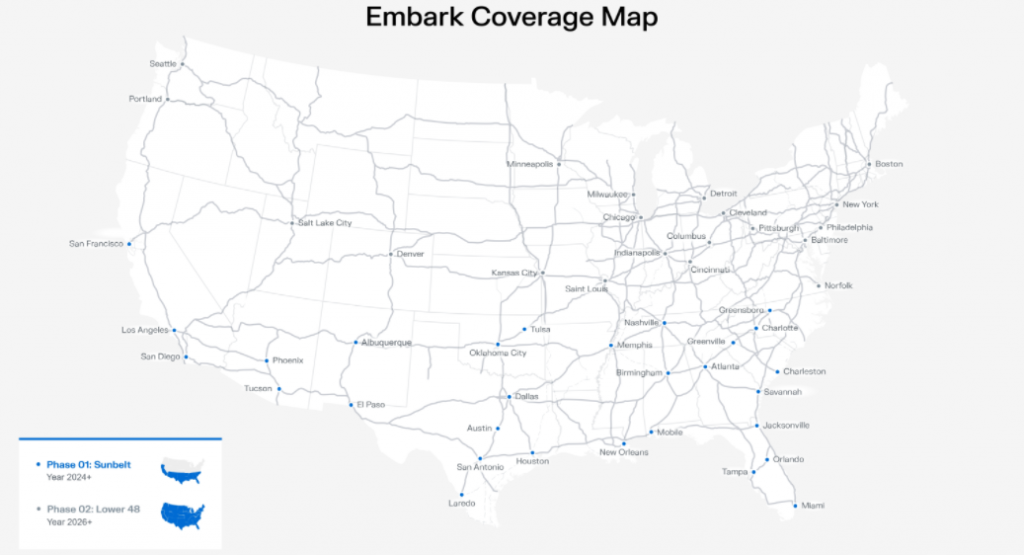 Embark, recently announced plans to go public via a $5.2 Billion SPAC Deal, The Self-Driving Trucks currently move freight for companies like HP and Budweiser makers AB inBev, as well as Knight-Swift Transportation, Werner Enterprises and other "top 25 U.S. truckload carriers," according to CEO Alex Rodrigues. 
The company was founded in 2016, and although not as popular as other autonomous trucking companies, Embark still likes to say it is the oldest U.S. self-driving truck software firm. according to its website, the company's goal is to partner with shippers to bring down carrier costs and make roads safer.