Full Time
55000 USD / Year
Salary: 55000
CDL Required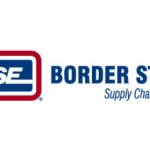 Website Border States
Occupation: Heavy and Tractor-Trailer Truck Drivers
This position will be located in: Watford City,ND
[wpgmza id="10″]
Job Description
Be part of a growing, successful company in an exciting and challenging field. Border States is 100%employee-owned, which means you're empowered to make decisions, find solutions and receive rewards for your hard work.
Job Summary
Supports the operation functions of the warehouse and delivery services. Provides delivery of materials to customer sites or branch locations. Maintains a clean vehicle, daily driver logs and daily vehicle inspection reports. Completes truck summary, drivers log and other back detail daily. Assists with loading and unloading material and provides exceptional customer service.
Responsibilities
Essential Functions
Provides delivery of material to customer sites or other branch locations.
Maintains delivery vehicle in clean, good working condition and monitors maintenance and mileage data.
Maintains daily driver logs and daily vehicle inspection reports (DVIR).
Completes truck summary, driver's log and other backup detail daily.
Must observe and adhere to all local, state, and federal DOT regulations and BSE driver policies.
Must have a full understanding of truck routes and may coordinate deliveries with our own trucks
Loads and unloads material at the branch and customer locations.
Supports the operation functions of the warehouse.
Pole Drivers
Drives over-length vehicles in tight turning areas, highway traffic and off- road conditions
Working on job sites and in pole yards while handling large poles using special material handling equipment
Rigs oversize loads to pole trailers for proper hauling on public highways
Works on construction sites and ROW's (Right of Ways) with uneven terrain and unloading conditions.
Travels in rail yards and unloads poles off of rail cars
CDL Trainees
Must complete on-site or local training center driver training courses to acquire a CDL license.
Becomes familiar and can effectively complete pre/post trip vehicle inspections and cargo securement techniques.
Completes training and can utilize technology used in/on the vehicles such as Drive Cam, Encompass, handheld capture/POD devices DVIR/E-log.
Understands required equipment/info in vehicle: Cab card, insurance card, IFTA permits/decals, Accident kit (and when to use it), fire extinguisher, spill kit, safety triangles, etc.
Completes orientation to vehicle (box truck, curtain side, Moffett, lift gate, etc.) and special equipment (Moffett, Pole crane trucks, etc.)
Drives with BSE CDL Driver Mentor during training process.
Non-essential Functions
May be responsible for conducting Vendor Managed Inventory (VMI) as part of their daily route.
May perform warehouse functions including, but not limited to, order filling, stocking shelves, processing returns, receiving and shipping, as needed.
May check and pack material to be delivered.
Performs/assists with other duties/projects as assigned by supervisor/manager.
Qualifications
Prefer a minimum of a two-year business/trade degree or equivalent in work experience.
Prior warehouse distribution experience including forklift operation and good knowledge of electrical products/systems is preferred.
Minimum of 21 years of age is required.
Clean driving record is essential.
A valid Class A (or B) CDL driver's license for the state of residence along with a current medical certification is required. (Trainees must successfully complete the CDL driving state test when training is complete.)
Ability to read, write and speak in English required.
Working knowledge of PC for Windows, Internet, Email and SAP software is a plus.
Pole Drivers must be very familiar with State regulations for over size load permits, flagging and chase vehicles.
Skills and Abilities
Performs all aspects of the job as accurately and efficiently as possible while providing exceptional customer service at all times.
Works in a safe manner and follows Border States safety program guidelines and policies
Excellent customer service skills include being competent, accurate, responsive and engaged.
Excellent interpersonal communication (reading, writing and speaking English) skills
Ability to effectively plan and organize.
Physical Requirements
Lift and carry requirements (weight and frequency):
Occasionally 0 – 33% Frequently 34 – 66% Continuously: 67 – 100%
Lift from Floor to Waist:

10 to 25 lbs. – Occasionally
26 to 50 lbs. – Occasionally
51 to 75 lbs. – Occasionally
76 to 100 lbs. – Occasionally
101 + lbs. – Not at all

Above Waist Lift:

10 to 25 lbs. – Occasionally
26 to 50 lbs. – Not at all
51 to 75 lbs. – Not at all
76 to 100 lbs. – Not at all
101+ lbs. – Not at all

Unilateral Carry:

10 to 25 lbs. – Occasionally
26 to 50 lbs. – Not at all
51 to 75 lbs. – Not at all
76 to 100 lbs. – Not at all
101+ lbs. – Not at all

Bilateral Carry:

10 to 25 lbs. – Occasionally
26 to 50 lbs. – Occasionally
51 to 75 lbs. – Occasionally
76 to 100 lbs. – Not at all
101+ lbs. – Not at all
Physical Activity
Frequency at which you would do the following in a typical day:
Sitting (a continuous period of being seated) – Continuously
Standing (for sustained periods of time) – Occasionally
Walking (moving about on foot to accomplish tasks) – Frequently
Bending/Stooping (downward and forward) – Occasionally
Crawling (moving about on hands and knees or hands and feet) – Not at all
Climbing/Walking Stairs (ascending or descending) – Occasionally
Reaching (extending arms in any direction) – Continuously
Crouching/Squatting (bending the body downward and forward by bending leg and spine) – Not at all
Kneeling (bending legs at knee to come to rest on knee(s)) – Occasionally
Balancing (maintaining body equilibrium to prevent falling) – Frequently
Repetitive Motion (substantial movement (motions) of the wrists, hands, and/or fingers) – Occasionally
Trunk Rotation (movement in any direction, whether standing or sitting, with at least one foot stationary and in contact with the floor) – Occasionally
Pushing/Pulling (using upper extremities to press against or draw or tug) – Occasionally
Handling (applying pressure to an object with the fingers and palm) – Continuously
Fingering (picking, pinching, typing; working primarily with fingers and not whole hand) – Frequently
Talking (expressing or exchanging ideas by means of the spoken word) – Occasionally
Driving (the control and operation of a fork lift) – Continuously
Desk Work (tasks generally performed at a desk, including use of a computer, printer, fax machine, telephone and other office equipment) – Occasionally
Use of tools (safely operate equipment needed for receiving, conveying, stocking, packaging, and shipping parts) – Frequently
Hearing (perceiving the nature of sounds at normal speaking levels) – Continuously
Exposure (to adverse weather & temperature conditions) – Frequently
Travel (travel needed to perform job duties) – Not at all
Additional Information
This job description is a summary of the job duties and responsibilities and is not intended to cover all possible job duties and is subject to change at the employer's discretion. Employees must be able to perform the essential job duties and satisfy job requirements either with or without reasonable accommodation.
Our History
Border States is a leader in the electrical supply distribution industry withover 100locations in22 states. Our employee-owners are second to none in delivering top-notch customer service and in demonstrating extra-ordinary people skills. We are one of the largest independent electrical distributors in the United States providing products and services to the construction, industrial and utility industries. Border States has a competitive benefit package and is a 100 percent employee-owned company. Employee ownership is a significant part of our culture and our success stems from the dedication of our employee-owners. We practice open-book management and our employee-owners are empowered with clearly defined levels of authority to be innovative and decisive, allowing us to respond quickly to the needs of customers. Employee-owners understand their roles in the success of the company and care about customers' needs, which drives our focus on adding value to everything we do. We recognize that not all customers are the same and each has specific requirements. Our employee-owners understand these diverse needs and have the commitment, resourcefulness and flexibility to outperform all others.
Values
As a Border States employee-owner, you're responsible for living our mission, service philosophy and service standards.
Mission
Border States provides value to our customers by delivering innovative product and supply chain solutions.
Service Philosophy
We earn customer loyalty and confidence by caring about their needs and adding value to everything we do.
Service Standards
Border States employee-owners are competent, accurate, responsive, and engaged .
Your career
Join an experienced team at one of the largest electrical distributors in the United States. What are you waiting for?
Border States has a competitive benefits package which includes but is not limited to:
Health, Dental and Vision Benefits
Accident, Critical Illness, Hospital Indemnity
FSA & HSA
Employee Stock Ownership Plan (ESOP)
Disability Benefits
401(k) Retirement Plan
Life Insurance
Employee Assistance Program
Paid Holidays
Paid Volunteer Time
Personal Leave time and more!
Border States provides bonuses to their employee-owners upon the achievement of branch and company goals.
Equal Opportunity For All
It's not just the law. It's something we've believed in since our founding. We value the diversity of all of our employee-owners and will always be an equal opportunity employer.