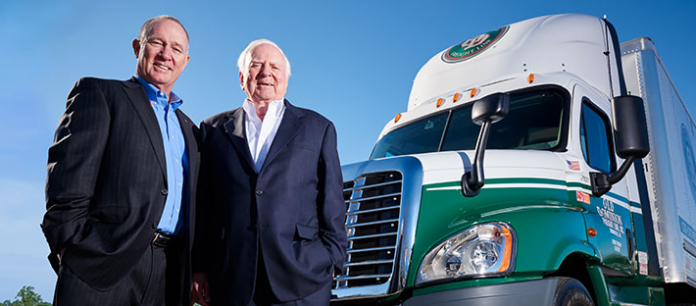 Full Time
73,000 USD / Year
Salary: 73,000
CDL Required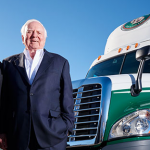 Old Dominion Freight Line
Local Driver
Job Description
$5000 sign on bonus, see below for rules and qualifications.
Old Dominion Freight Line is currently recruiting for a Local Pickup & Delivery Driver or City Driver. Our P & D Driver will successfully operate various tractor-trailer combinations between company terminals and customer facilities or work sites within the Service Centers geographic service area. Truck drivers also sort, handle, load, and/or unload freight at various companies and customer locations. OD's Pick up & Delivery Drivers average annual pay is $73,000. P & D Drivers are critical members of our OD Family; they help to accurately deliver and pick up our customer's freight. Allowing OD to help keep our promises.
Join the OD Family Today!
As a Full Time member of our Family, you are eligible to receive:
Health, Dental & Vision Benefits
Short Term & Long Term Disability
Flex Spending Accounts
401(k) retirement Plan
Wellness Program
Employee credit Union, Vacation & Holiday
"Birthday Holiday" who doesn't love some extra attention on their Birthday?
May be eligible for a bonus
Responsibilities
Operate vehicle safely within DOT regulations that govern safe driving, hours of service, inspection, maintenance, and transportation of hazardous materials.
Transport self and/or freight continuously throughout the service center on non-forgiving surfaces.
Read and interpret shipping labels. Familiarity with, and in some cases ability to complete the various forms utilized in freight movement such as shipping orders, city stripping manifests, freight bills, overage/damage movement reports and exception forms.
Be available for work at all times in order to meet customer pickup and delivery schedules.
Qualifications
High School Degree or equivalent preferred
Must have the ability to read, write, speak English and perform simple mathematical calculations with general mental abilities to handle receipts, read maps, road signs, maintain logs, etc.
Must possess a valid commercial driver's license with hazmat, doubles and tanker endorsements.
Must have 12 months previous tractor-trailer driving experience and/or be a graduate of a State Certified, Licensed and Safety Department approved driving school, and/or have satisfactorily completed the Old Dominion Truck Driver Training school
Must be at least 22 years old.
Rules and Qualifications for $5000 sign on bonus
Total $5000; $1000 upon start date, $1000 at 6 months of active employment, $1500 at 1 year, and $1500 at 18 months.
Candidate must have at least 2 years of LT/TL experience, a valid Class A CDL, and acceptable DOT/Safety driving record (reviewed after offer is made)
Will be disqualified for any further payouts if employee has a major preventable accident that may potentially result in termination during the 18 month incentive period
Employee must repay a previous incentive payout if they voluntarily terminate their employment within 6 months of a payout during the 18 month period (e.g. if they resign within 6 months following the 1 year incentive payout, they must repay that portion of the incentive)
Only select service centers are approved for this sign on bonus along with only select positons, (e.g. P&D, Line Haul, or Teams only).
Old Dominion Freight Line, Inc. is an equal opportunity employer. All qualified applicants will receive consideration for employment without regard to race, color, religion, sex, national origin, gender identity, and/or gender expression, sexual orientation, age, disability, pregnancy, genetic information, military status, Vietnam Era and/or veteran status, or any other characteristic protected by applicable law(s).